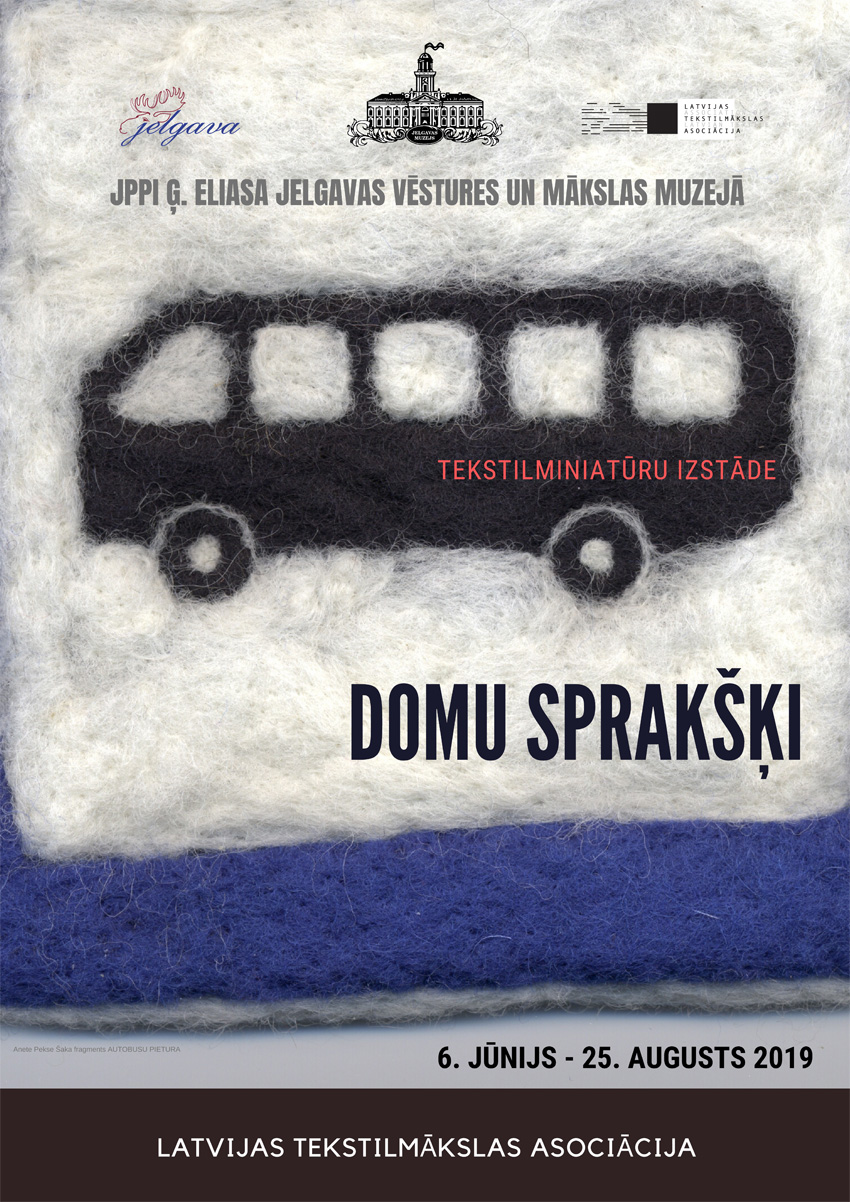 From June 6 to July 28, 2019 at Jelgava history and art museum of Gederts Elias will be held two textile art exhibitions: GAMES WITH MATERIALS and textile miniatures THE CRACKLE OF THOUGHTS.
Artists are members of the association "Textile Art Association" and students of the textile arts department of the Latvian Academy of Arts.
Artist performance is versatile, innovative based on sustainability value, where the past and future are interrelated. In works you can see creative revelations in a variety of textile art techniques: classical tapestry, digital tapestry, felting, experiments in material, author's techniques.
Both exhibitions will be pleasantly reminded of ancient values and will make you smile at witty performances of technique.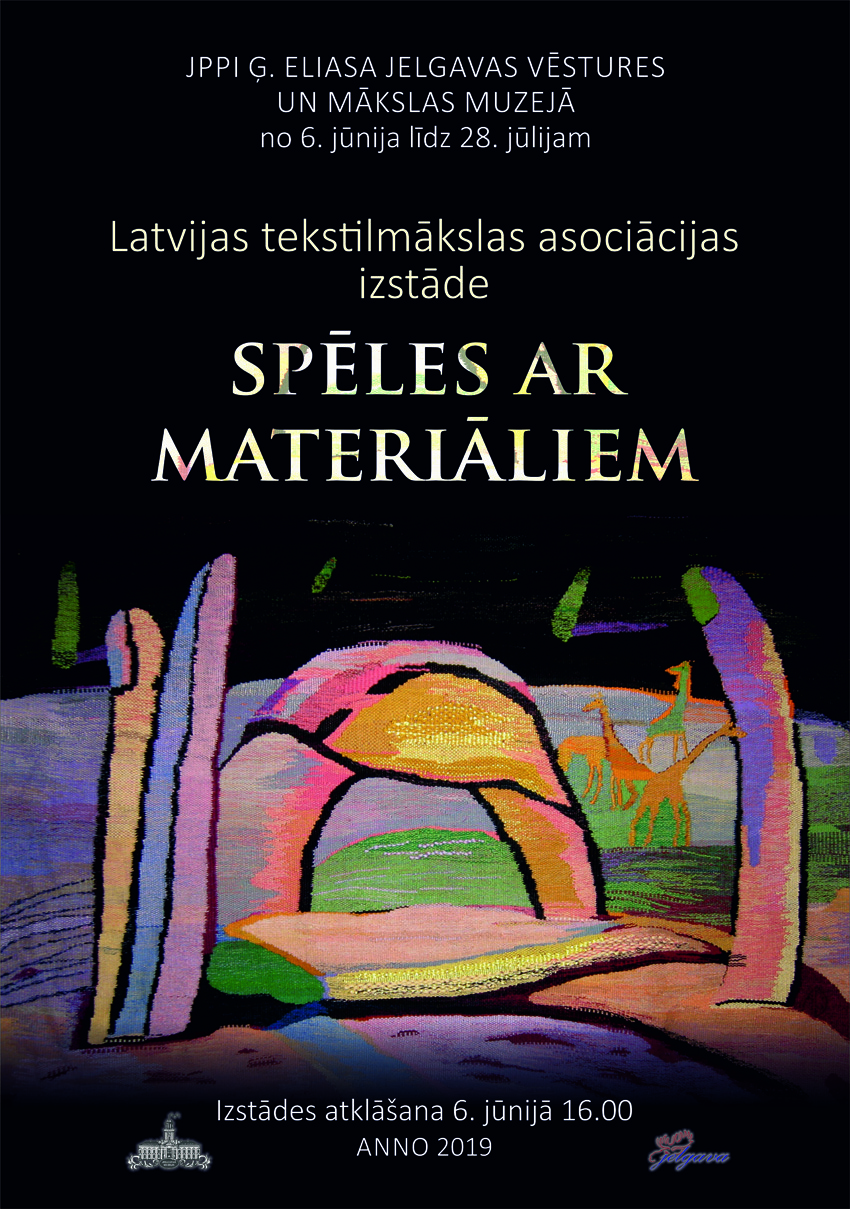 in the exhibition GAMES WITH MATERIALS following artists are taking part :
Irēna Andrejeva, Ruta Linīte, Kintija Avena, Antra Augustinoviča, Liene Saule Ratnika, Dzintra Vilks, Aija Baumane, Jānis Bankovičs, Andra Dīriņa, Santa Grigus, Astra Rubene, Ingrīda Sūna, Elīna Veilande Apine, Agnese Tukāne, Ieva Krūmiņa, Ilma Austriņa, Diāna Kokoreviča, Mārīte Leimane, Šarlote Baškēviča, Rita Ļegčiļina Broka, Baiba Osīte, Skaidrīte Leimane, Kristīne Kligina, Linda Štrausa-Villa, Ruta Bogustova, Līva Kaprāle, Kristīne Andersone, Elīna Lūsis Grīnberga, Andra Kurzemniece, Maruta Konceviča, Maija Purgaile, Katrīna Leitēna, Guna Stikāne, Barbara Ābele, Laura Dzērve Kornvāla, Rasa Grāmatiņa, Diāna Janušone, Inese Jakobi, Sanita Roze-Leišavniece, Irisa Blumate, Arnis Pumpurs, Linda Dambrovska
second exhibition THE CRACKLE OF THOUGHTS will represent mini textiles by artists:
Annele Slišāne, Elīna Lūsis Grīnberga, Anete Pekse Šaka, Skaidrīte Leimane, Dina Baumane, Irisa Blumate, Andra Kurzemniece, Rolands Krutovs, Ērika Zutere, Tatjana Nežberte, Maruta Konceviča, Ilze Brenn, Māris Upzars, Anita Kalniņa, Rasa Grāmatiņa, Ieva Krūmiņa, Elīna Buka, Elita Kaņepe, Rita Broka-Ļegčiļina, Aija Baumane, Diāna Kokorēviča, Līva Kaprāle, Katrīna Leitēna, Zane Vizule-Jakobsena, Kristīne Andersone, Kristīne Kligina, Astra Rubene, Dace Vecozola, Diāna Dimza-Dimme, Guna Stikāne, Mārīte Leimane, Vita Makruzova, Ingrīda Sūna, Ance Markovska, Ingrīda Ivane
more about exhibitions :