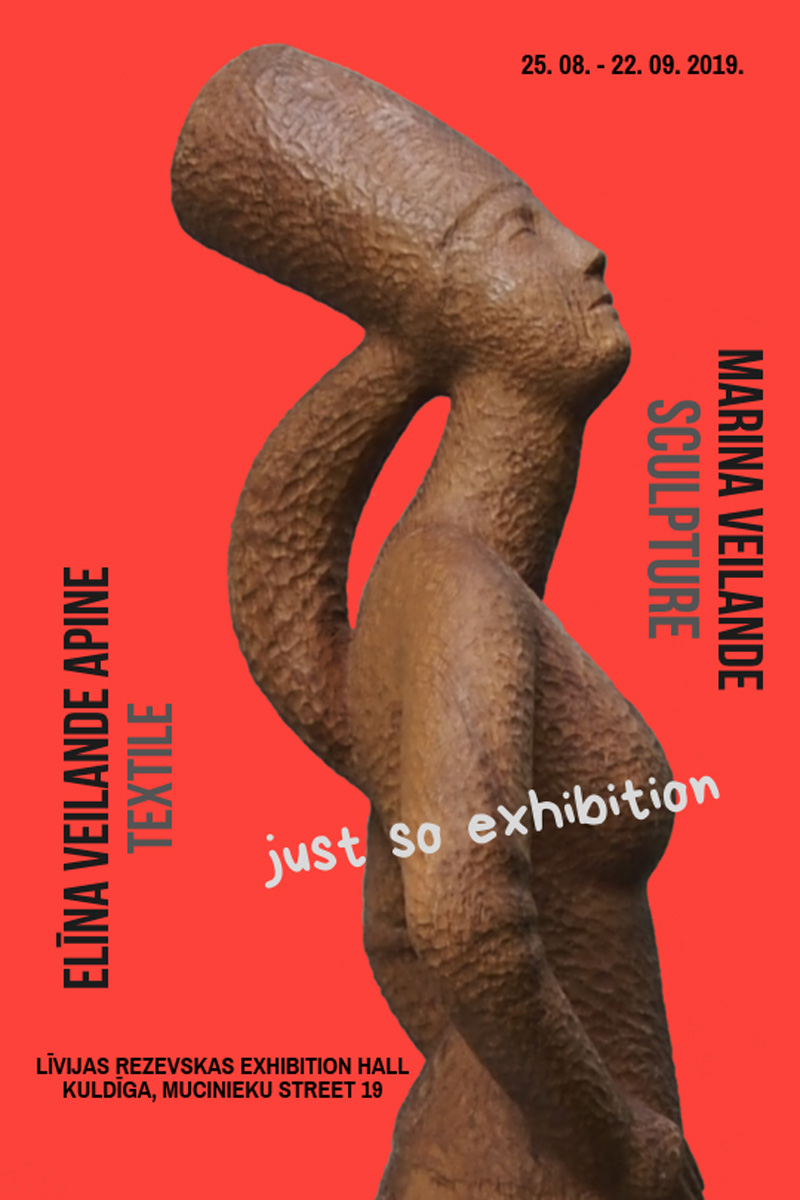 From August 25, Līvija Rezevska Exhibition Hall in Kuldīga will host a joint exhibition of the sculptor Marina Veilande and her daughter textile artist Elina Veilande Apine. The location of the exhibition is not chosen accidentally. Kuldīga is the birthplace of Marina's mom and Elina's grandmother Lidija. Grandmother Lidija's childhood memories have influenced the choice of location.
Everyday artists live their lives, create their own works, think their own thoughts, but the format of the exhibition is a good reason to meet and to experience the creative process together.
Marina's sculptures were created at different times. The last piece of work comes from a linden tree that grew up in the neighboring house of Līvija Rezevska summer house.
Elīna, on the other hand, reveals the textile works of the last year, the unifying element of which is photography. By staying true to textiles, printed portraits are varnished and imprinted on fabrics, giving them a new visual and emotional code.
Marina Veilande is a sculptor who regularly participates in exhibitions. Member of the Latvian Artists' Union.
Elīna Veilande Apine is a textile artist who regularly participates in exhibitions in Latvia and abroad. She is a member of the Latvian Textile Art Association and the Latvian Artists' Union.
Opening of the exhibition, Sunday, August 25, 14:00.
The exhibition will be open until 22 September.
Līvija Rezevska Exhibition Hall
19 Mucenieku iela, Kuldīga