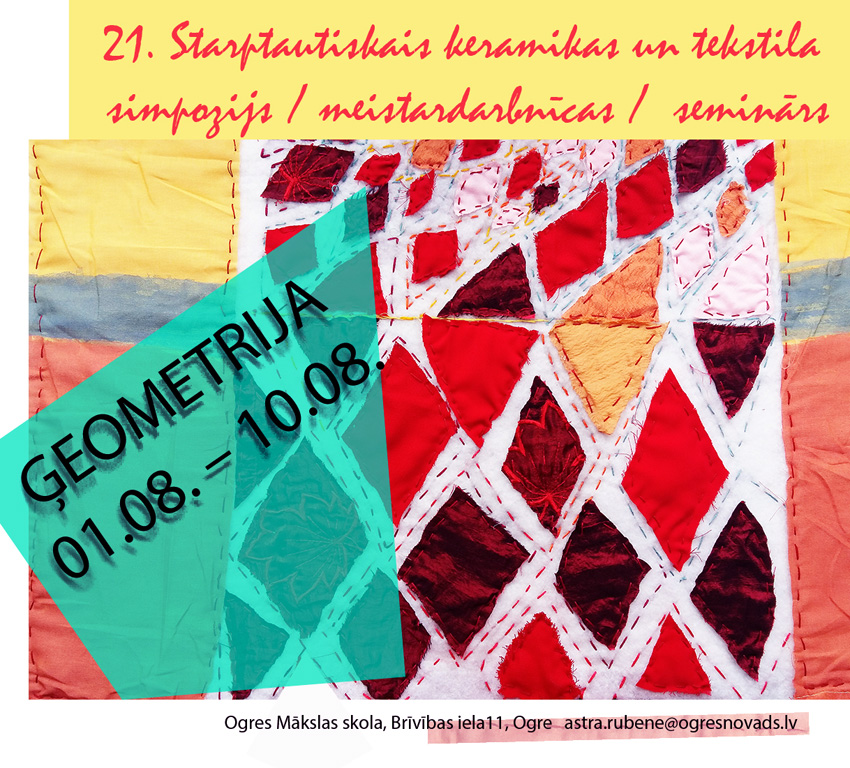 In this year will be the twenty-first time when International textiles and ceramic symposium are organised at Ogre School of Art. It will take place from 1-10 August this year. This year's theme is chosen "GEOMETRY", inspired by BAUHAUS School (1919-1933). 2019 is the year when BAUHAUS celebrate their 100. The symposium is attended by professional artists who have their own view of the values of the time, who were looking their way into art, design, generating new ideas. Workshops are a place where an artist can meet another artist, where impressions meet with inspiration and where the artwork he creates meets the viewer.
At the Ogre School of Art, the exhibition will be unveiled from 17.08. 2019. until 09.09. 2019.
From 01.08. 2019. to 17.08. 2019. the Ogre School of Art will have an exhibition from the artworks of artists that each member of the symposium have picked up for the symposium.