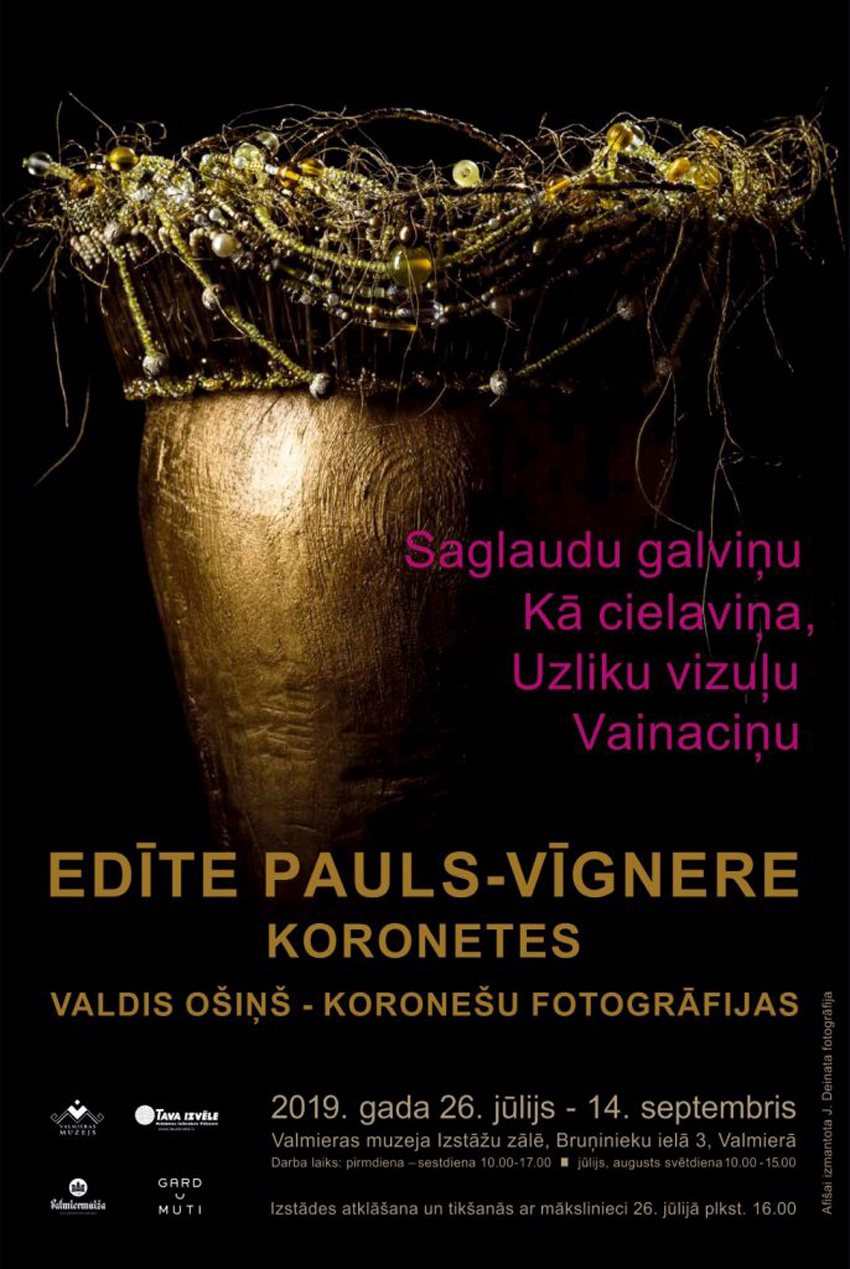 The good victory over the evil, the dark berries of the age, immortality, city freshness, spider web in solstice meadow, shining of fireflies, eternity of amber, the magic of woman – the artist has given such a variety of messages, creating crowns and head ornaments.
The idea came up in 2013. "When I saw Anna Bolein and all the wives of Henry XIII, including their clothes, crowns and various types of garlands, I was so fascinated that I started thinking, here's what I could do. And now I'm into excitement – I just finished one, started another," says the artist.
Several crowns are dedicated to loved ones: artist brother Maestro Raimonds Pauls, artist Ilmārs Blumbergs, painters Džemma Skulme and Ilze Avotiņa, singer Dons. The rest is interwoven with different themes, evoking associations and emotions in the viewer. For example, the light blue crown "Don't Forget Me" crown gives you a fragile feeling, the "Pearl" associates with something sweet and fluffy, but the opposite feelings come from looking at "Maidan".
Crowns made by Edith Paul-Wigner at the Valmiera Museum is a dedication to the artist's 80th birthday. Photographs by Valdis Ošiņš supplements the exhibition.
The exhibition is open until September 14, 2019.
more information :
https://valmierasmuzejs.lv/en/edite-pauls-vignere-crowns-until-14-09-19/