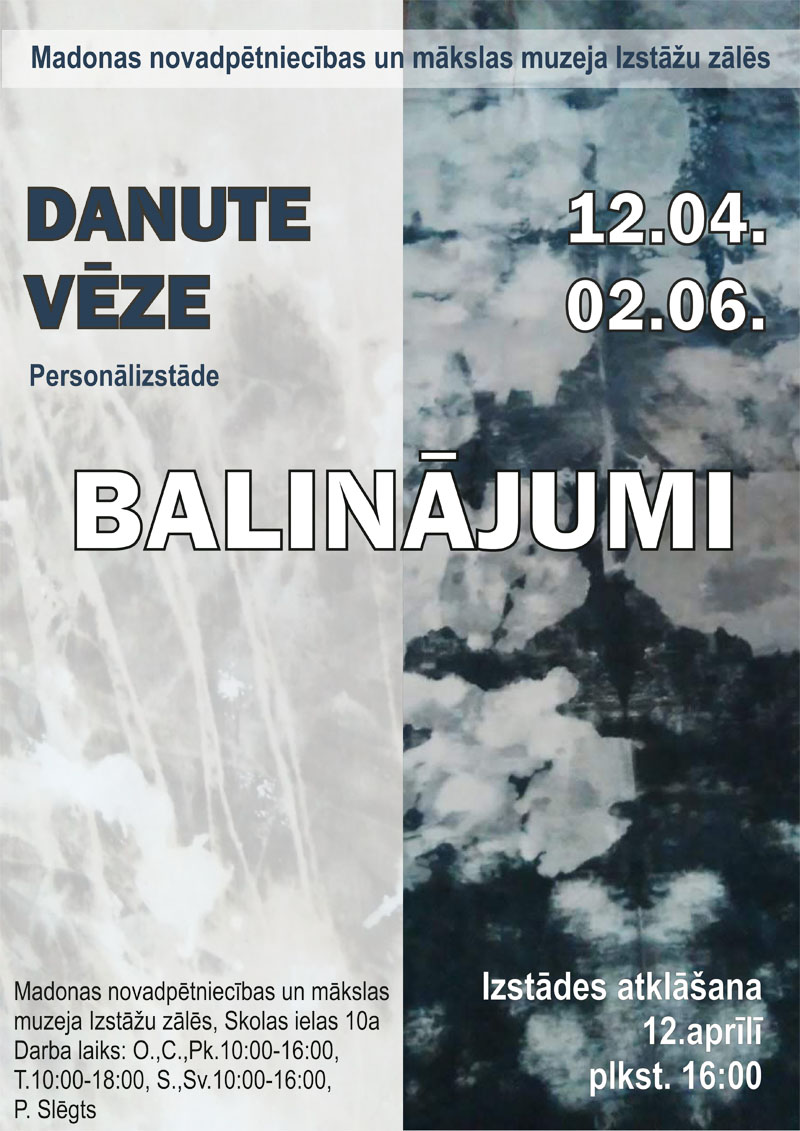 Danute Veze is a positive and versatile artist who likes to experiment and discover in a variety of arts - paintings or textile art, using natural materials.
In this personal exhibition, bleached textile works are an artist`s personal and expressed view. Delicate, and soft-coloured influences have been made in the sights of nature. Textile fabrics bleached, an attempt has been made to delete what has been there. Existing old and created new interaction - articles and new elements. Bleaching is like trying to clean the old, render and create something else.
more: http://www.madonasmuzejs.lv/
address: Madona Local History and Art Museum Exhibition Hall at 10a Skolas Street, Madona.