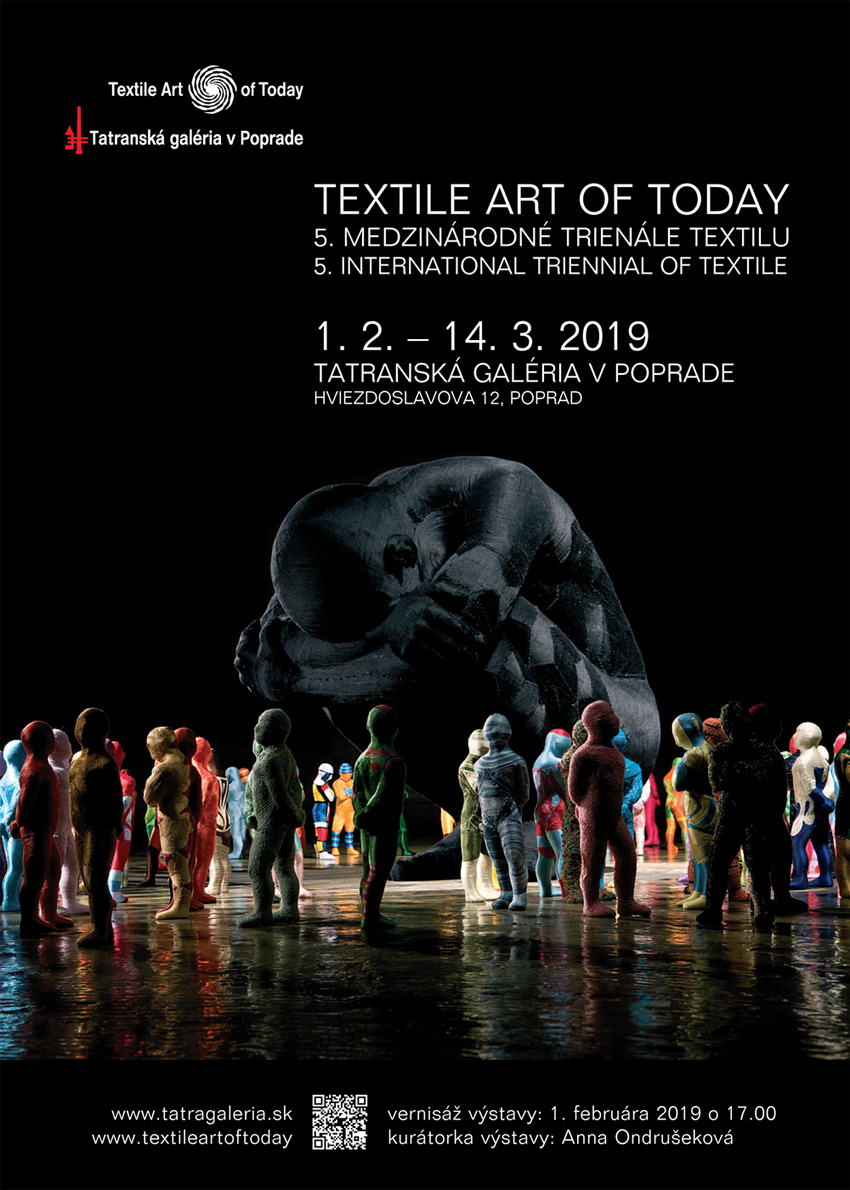 Triennial of Textile main aim is to present the current global textile art in the V4 countries – Slovakia, Czech Republic, Poland and Hungary. The aim is to create a space in the middle of Europe for professional authors of textile art in the form of exhibitions, workshops, lectures and educational process for students of secondary schools and universities of art.
The project aim is to promote interest in textile art creations and to encourage artists to innovative and experiment in the field of visual arts.
Artists from Latvia at Triennial TEXTILE ART OF TODAY: Antra Augustinovica, Diana Jaunusone, Irena Andrejeva.
More information: http://textileartoftoday.com
Tatra Gallery in Poprad (Slovak Republic)
1.2.2019 - 16.3.2019
The Moravian Museum in Uherské Hradiště (Czech Republic)
18.4.2019 - 23.6.2019
Pesti Vigadó Gallery, Budapest (Hungary)
15.8.2019 - 15.9.2019
Muzeum Historyczne, Bielsko–Biała (Poland)
15.11.2019 - 31.12.2019